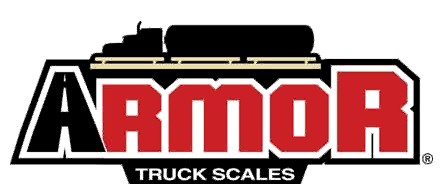 If you think about it, maintaining your truck scale calibration, keeping your truck scale clean and in good working order and watching out for any operational errors can help ensure that you keep your vehicle scale on track for a solid year of great weighing and perhaps a great year of profits for your business. As you can see from Steve Langford's  article, a lot of this just makes sense. In some businesses a truck scale is the device that ultimately enables you get what you pay for when buying raw materials as well as making sure that you receive proper payment for your products. An accurate scale is not only necessary to maintain profitability but to comply with applicable local and state weights and measures laws. For most of us, the purchase of a truck scale is a major investment and, when you consider its use, it only makes sense to make sure the scale continues to do its job and to help maximize your profits for many years to come.  Let's take a look at some of the ways to do just that.
Perhaps the best advice to ensure that your truck scales continue to meet your expectations is to be proactive. Don't wait until your scale is out of calibration before calling your service company. Have your scale's calibration checked at regular intervals. How often? How long can you go with an inaccurate scale causing you to pay for material you don't get or to give product away? At a minimum, a truck scale's calibration should be checked by a reputable scale service company at least once every six months. Between calibration checks, keep an eye on the readings to make sure that the readings stay within the ballpark and are not obviously wrong. If there's any question, call your scale service company. It's better to spend a few dollars verifying the calibration of your scale than to loose thousands or more with an inaccurate scale.

Truck scales are designed to maintain calibration, within predefined limits, over a range of temperatures but calibration can vary from winter to summer. If you are in an area subject to temperature extremes, it is a good idea to schedule the calibration of your scale to coincide with the temperature extremes. Granted, the scale may still be in calibration and only slightly high or low but, the greater the number of weighing operations, the greater the influence on your bottom line. Keep in mind that you are obligated to keep the calibration as close to a zero error as reasonably possible so that the scale favors neither the buyer nor the seller. Why would an honest business owner want it any other way?
When it comes to calibration of a truck scale, that needs to be handled by the professionals and done on a regular basis. But there are some things that the end user can do throughout the year to keep your scale in excellent working condition.
While scale calibration requires the use of calibrated test weights and therefore the services of a scale service company, there are things that you can do yourself to keep your scale profitable. Perhaps the most simple and most often overlooked is cleaning the scale. When we say clean, we mean cleaning not only the scale platform but also beneath the scale. Dirt, sand, snow or debris can accumulate beneath the scale weighbridge structure and, if not removed on a regular basis, can eventually cause weight errors and even contribute to corrosion. The best thing to do is to not let it get to that state. Clean beneath your scale at regular intervals removing all foreign material. This is a good time to check for the start of any corrosion and, if any is found, apply paint or some anti-corrosive compound to keep it in check. Pressure washers are often used to clean beneath a scale but, if you choose to use one, make certain not to direct the spray on load cells and load cell junction boxes. While normally that would not be a problem, it's probably best not to tempt fate if you don't have to. While you're at it, make certain that the drain(s) in the foundation are clear and free flowing so that a sudden downpour doesn't flood your foundation. How often should you clean your scale? That depends on your application and where the scale is installed. Once a year in some applications is plenty while once a day in others may not be enough. Once you've cleaned it a few times, you will get a feel for how often it needs attention. Whatever you do, don't put it off.
So in conclusion, as a truck scale owner if you can focus on maintaining your truck scale calibration, keeping your scale clean and in good working condition and watching out for any operational errors that may exist, you will hopefully be on pace to have an outstanding year in your business.